Discussion Starter
·
#1
·
So i thought i would go out and have some fun today and i went wheeling with my buddy. It's a place i am familiar with we used to take our quad all the time. Well i have been yelled at multiple times by the cops and owner because it is private property but its a huge industrial parkway. Signs everywhere saying no trespassing but i went anyway. I'm driving around and i knew there was a big pit but didn't remember where...I found it. My whole front end was stuck completely sunk in front wheels wouldn't move. My biggest concern was the cops coming. I called my uncle he has a 4x4 explorer. He couldn't even get in the entrance, he bottomed out and all four wheels were in the air. So i called mommy and she came in her odyssey and pulled him out. I shoveled and he finally got through and tried pulling me out but his truck would barely tug mine. He finally got it move about 6" I then was able to rock myself out. This is was all in about two hours. Right when i get out a cop pulls up.
ME:Hows it going officer
HIM:What the hell are you doing down there
ME:Being Stupid (mom always told me lieing never helps any situation)
HIM:Can't you read the signs
ME:Yes officer
HIM:Get the hell out of my face
ME:vrrrroooooom THANK GOD!!!!
Well that was my story...last time i go there
only damage was my front LED tube broke and my skid plate on the bull bar bent
onto the pics and vids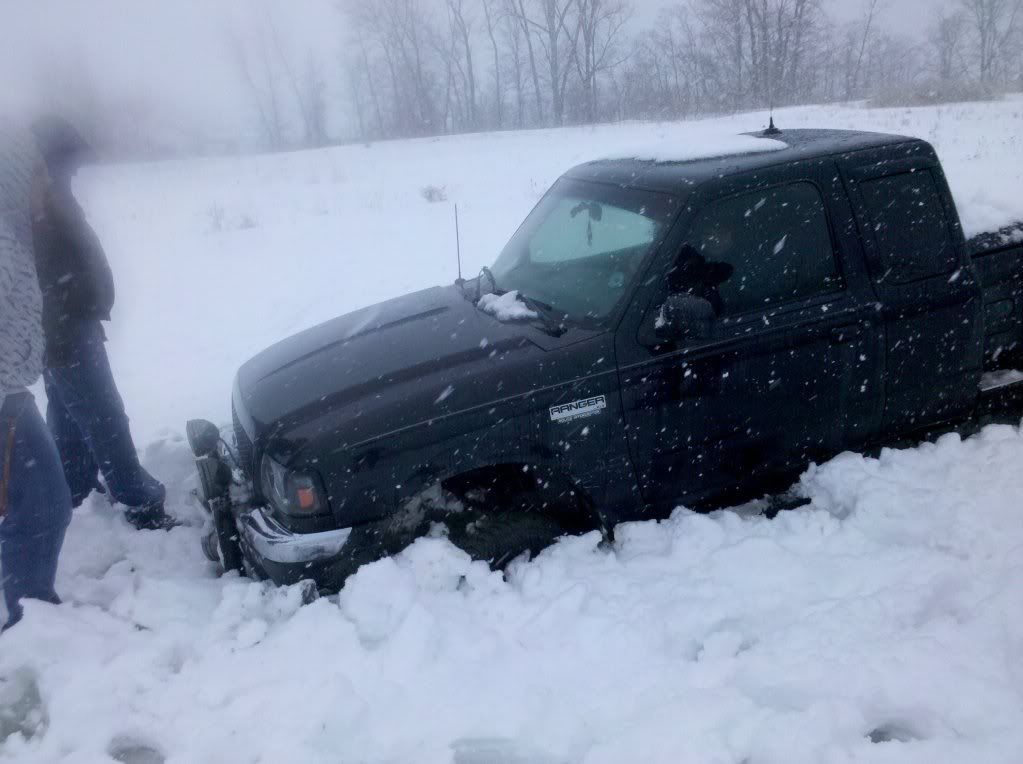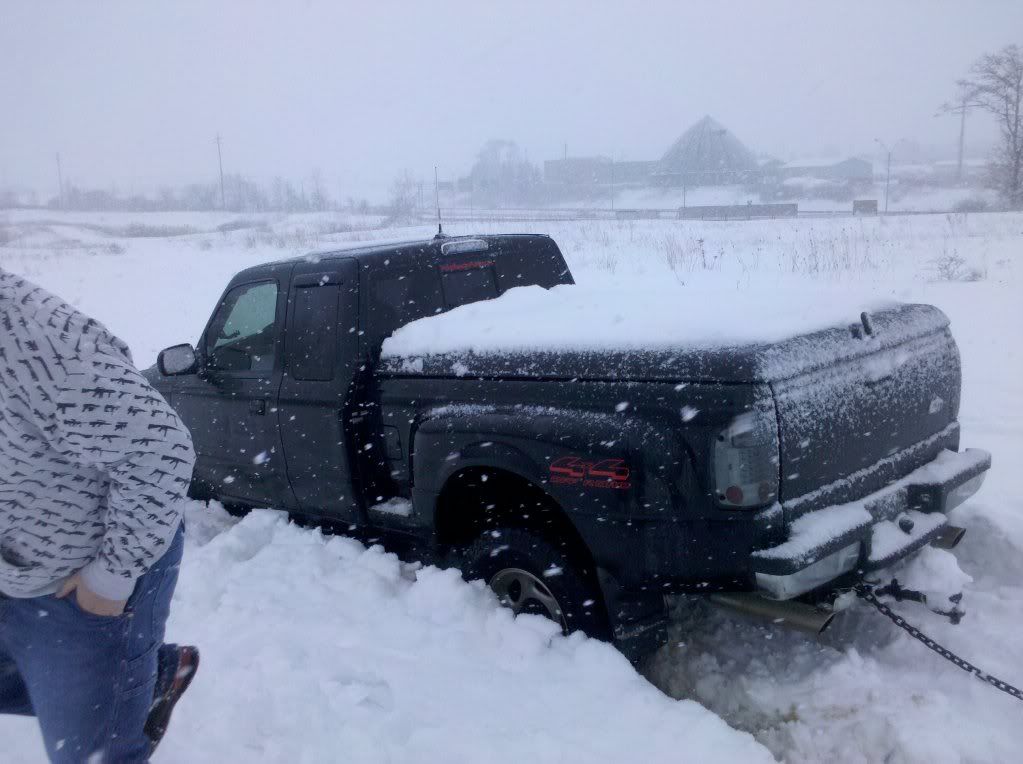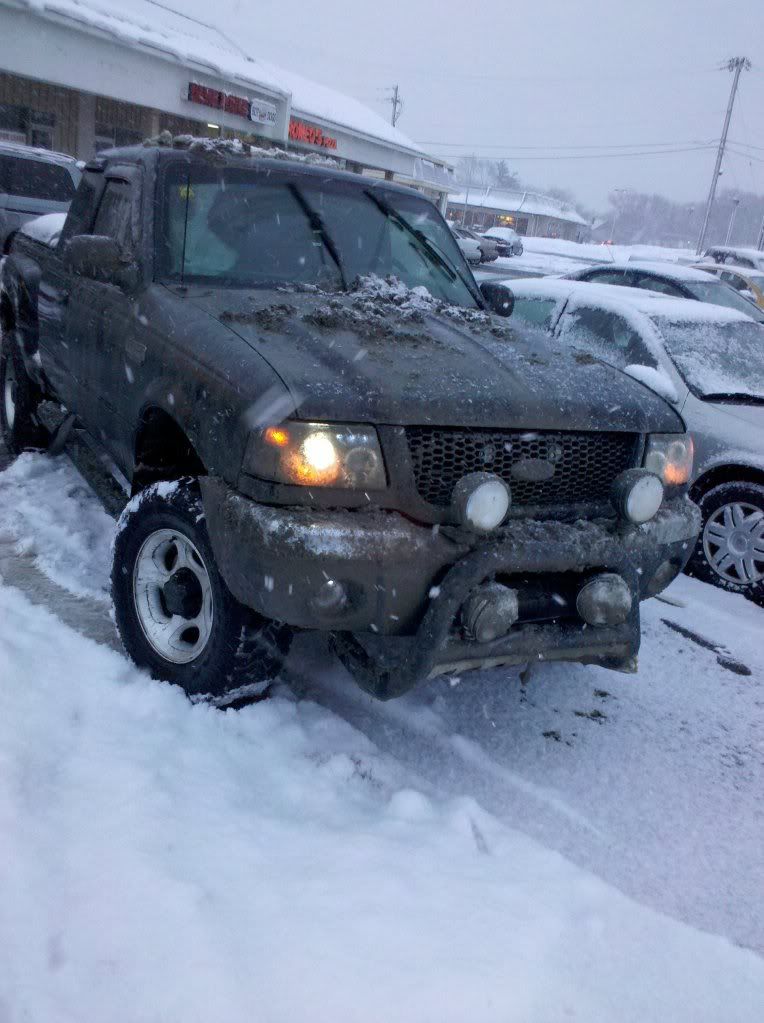 [/URL]
[URL=http://s742.photobucket.com/albums/xx64/joew65/?action=view&current=video-2010-02-27-16-04-56.flv][IMG][/URL]