Discussion Starter
·
#1
·
Heres my build thread:
sorry don't have any pics of it before i did the cab. (they were all on my old computer that crashed).
these pics were taken shortly after. you can see the paint sucked but the body had no rust at all.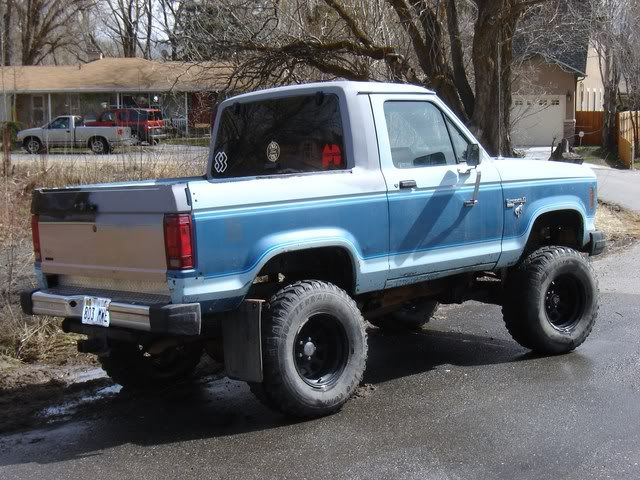 i got tired of it looking ugly so on went the primer. also modified the doors so i could take them off easily.
at this time i also gutted the interior.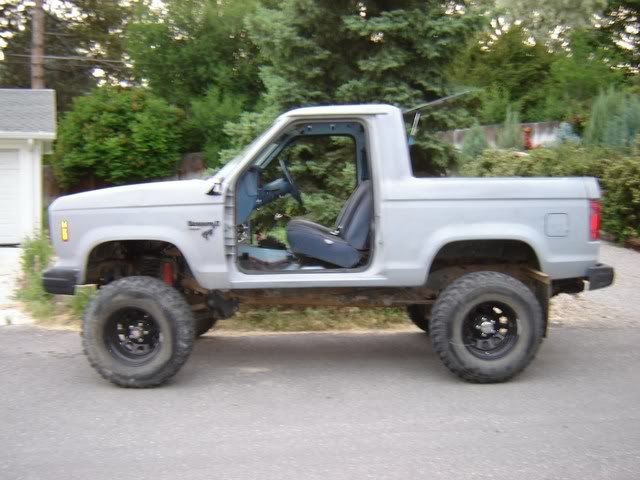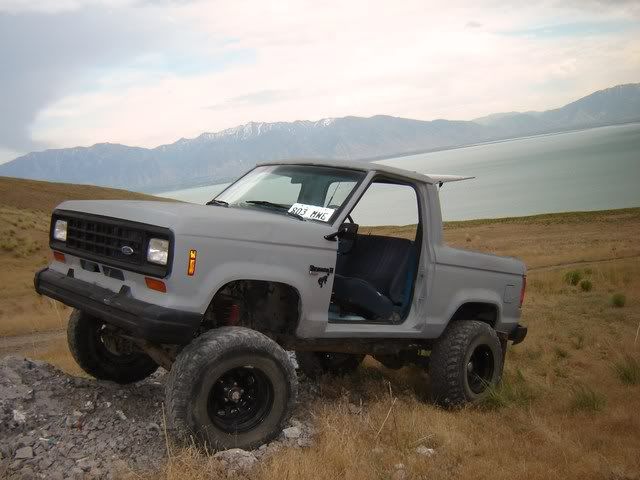 i finally gathered enough cans of olive drab paint, also found this grill guard at the J-yard.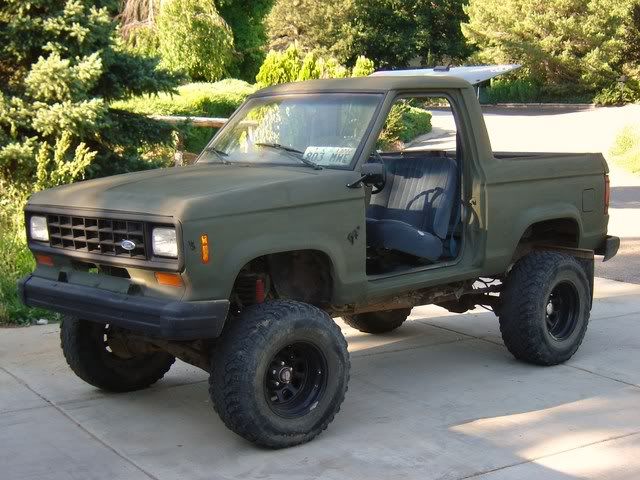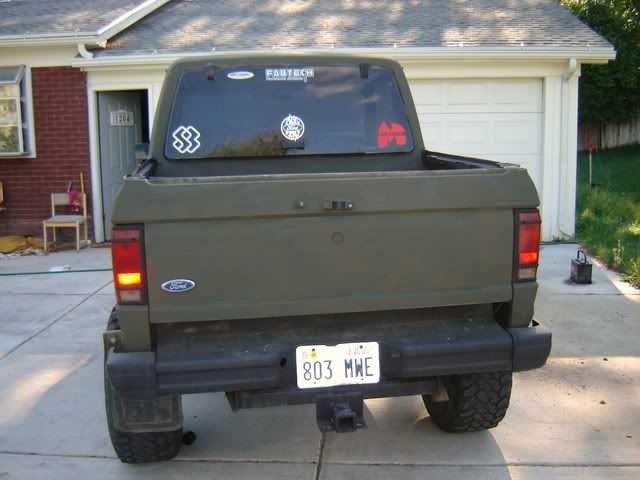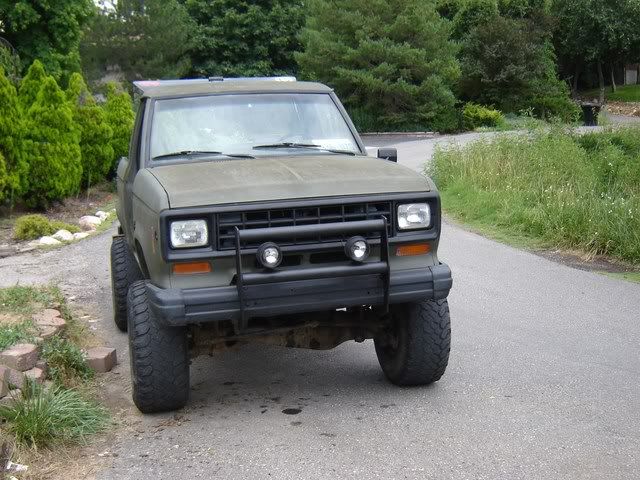 after sitting for about 2 years after the motor blew she's almost back on the road. i think it just needed the radiator at this point. also sitting on 33" dueler mt's and round headlight conversion.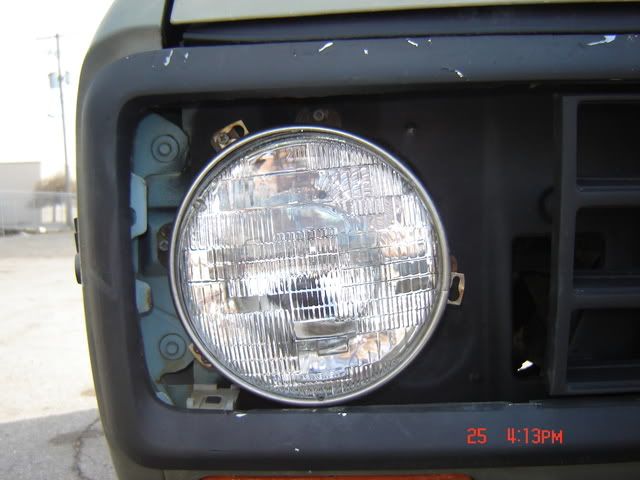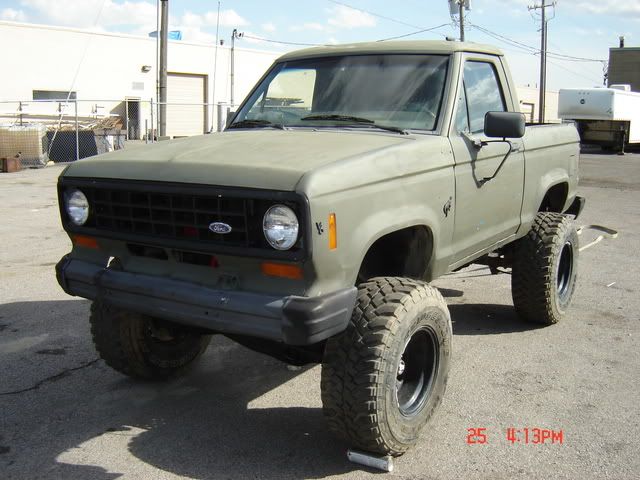 fixed a dent in my fender that has been there for years and didn't have any more green paint. i did have a ton of flat black and flat brown primer at my work so i thought what the hell.
blacked out lights with VHT nite-shade.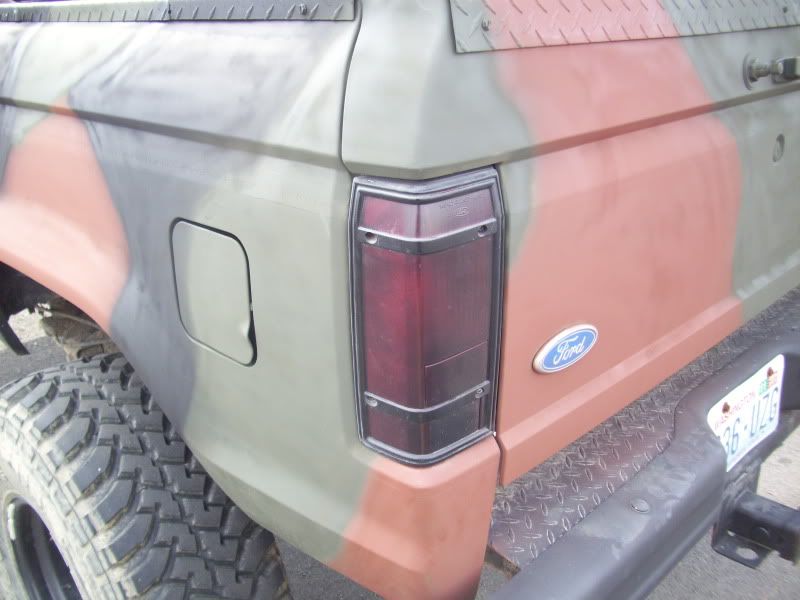 cut down some diamond-plate bed rails to hide the chop.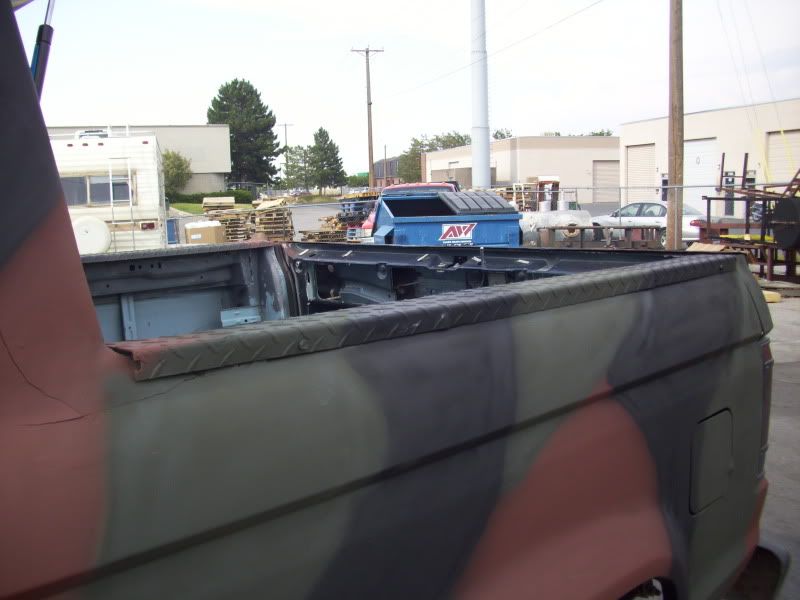 always bugged me that i didn't have a tach.
b&m shift handle, 8 ball 4x4 shifter and temp gauge.
switched over to a duraspark ignition system.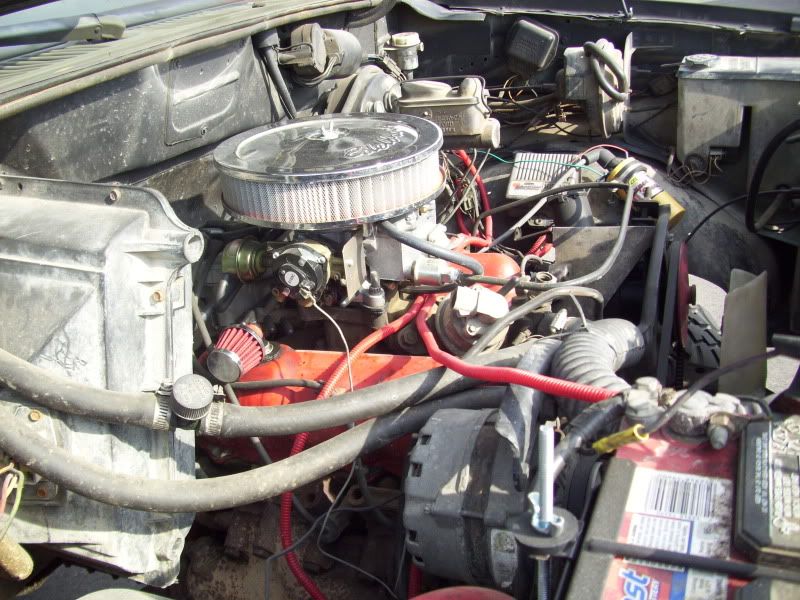 testing flex with forklift.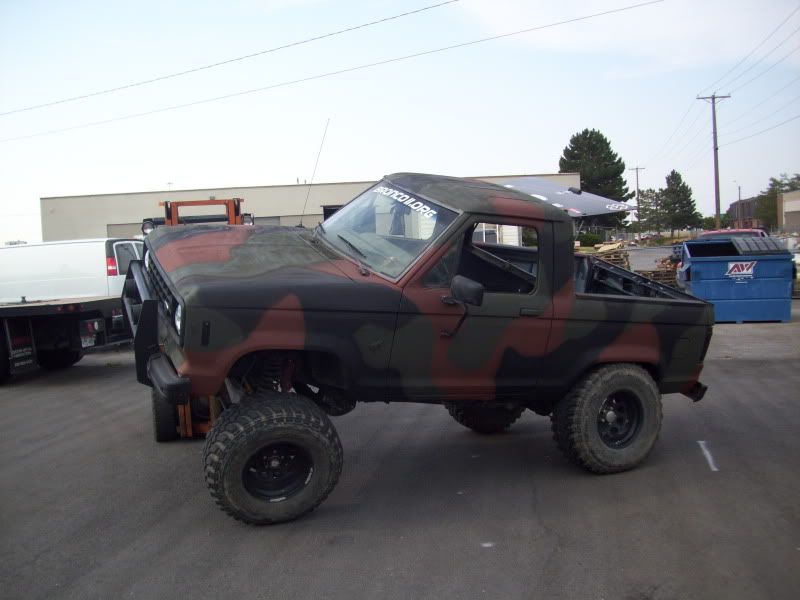 broncoii.org sticker. (i find myself on this site more than on there these days).
stay tuned for major mods in the very near future! dana35 and 8.8 with 4.88's and Aussie lockers with warn hubs. also bucket seats and center console with cup holders! (about damn time! i used to have to "seat belt" my drinks!)