Discussion Starter
•
#1
•
Im am starting to paint my brakes and I decided to start with the drums since they never get any love. I dont really like it when people do bright colors that stand out on drums cuz drums arent exactly anything great, Because of that I decided to go with some Wrinkle Black paint:
I first clean liberally with the brake cleaner to get any crap off. Once that dried I started with the VHT paint. I had to do heavy coats every 10 minutes and I ended up doing 6 coats of it. I have to say I love how they turned out. I only got the passenger rear done today but Ill be working on them soon. Check out the pics:
First coat....I love how colorful my rear axle assembly is with the cover, shocks, and drum.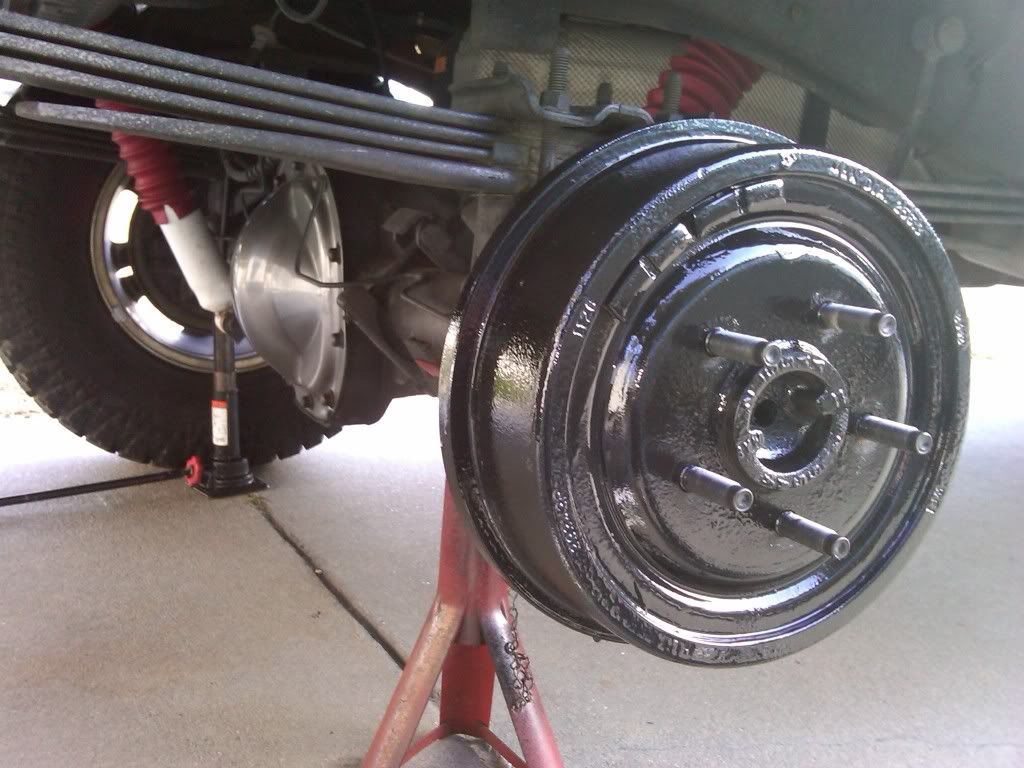 Almost done
All Done!
Before the paint:
After with wrinkles!
And you dont really realize how big 31s are until you take one off for the first time and lay it down(especially after you have always had stock tires)