Discussion Starter
•
#1
•
I got this trailer the other day for free so I thought Id was it out but today. Pulled it around and it had a flat so I filled it up but the tube had popped. So I was thinking of a way too get it back to the back yard when I saw a scooter rim and tire. Threw it on but it was way lop sided. So I threw another one on it.
Now it has 2 3.50X10's on Aero80 rims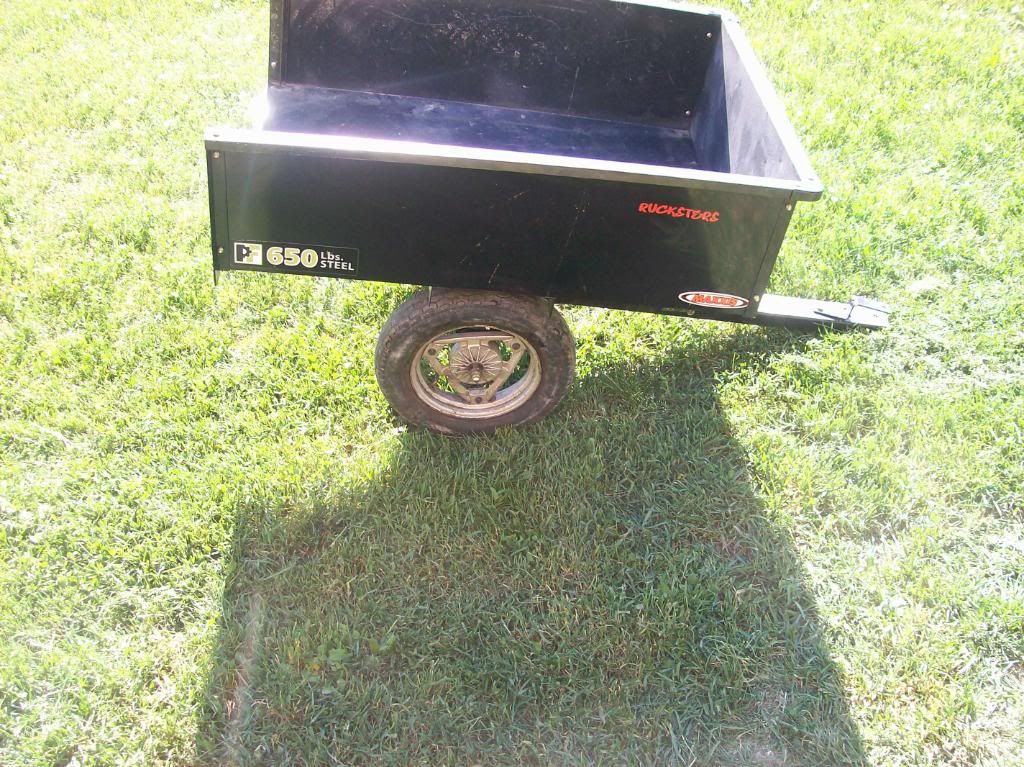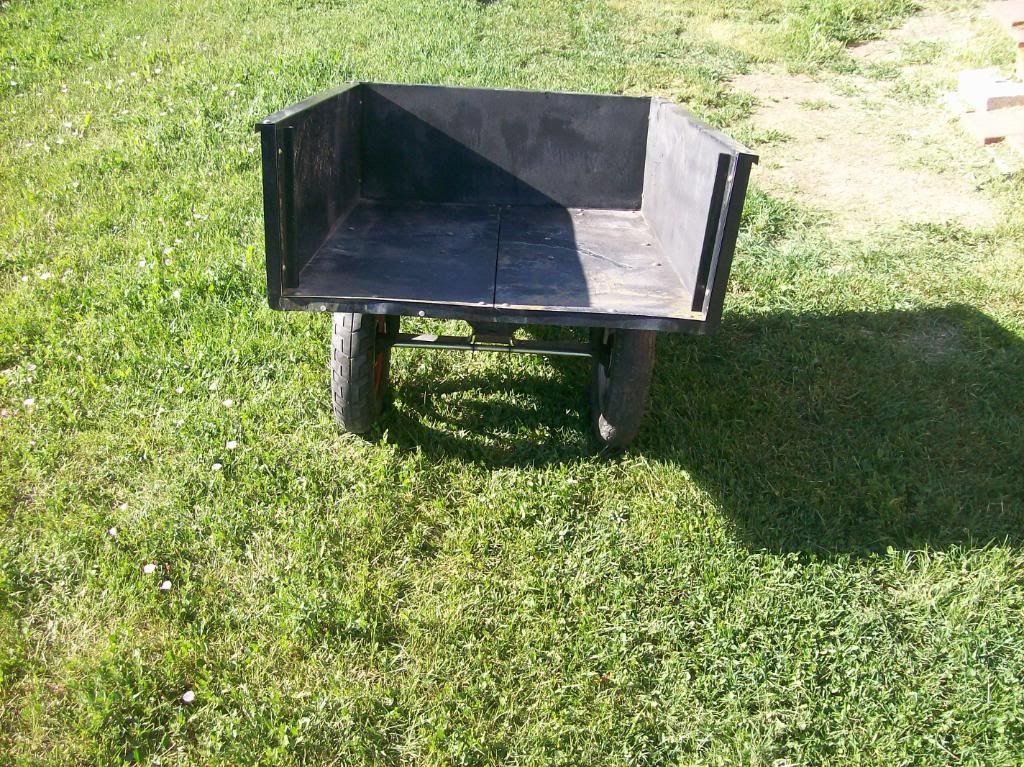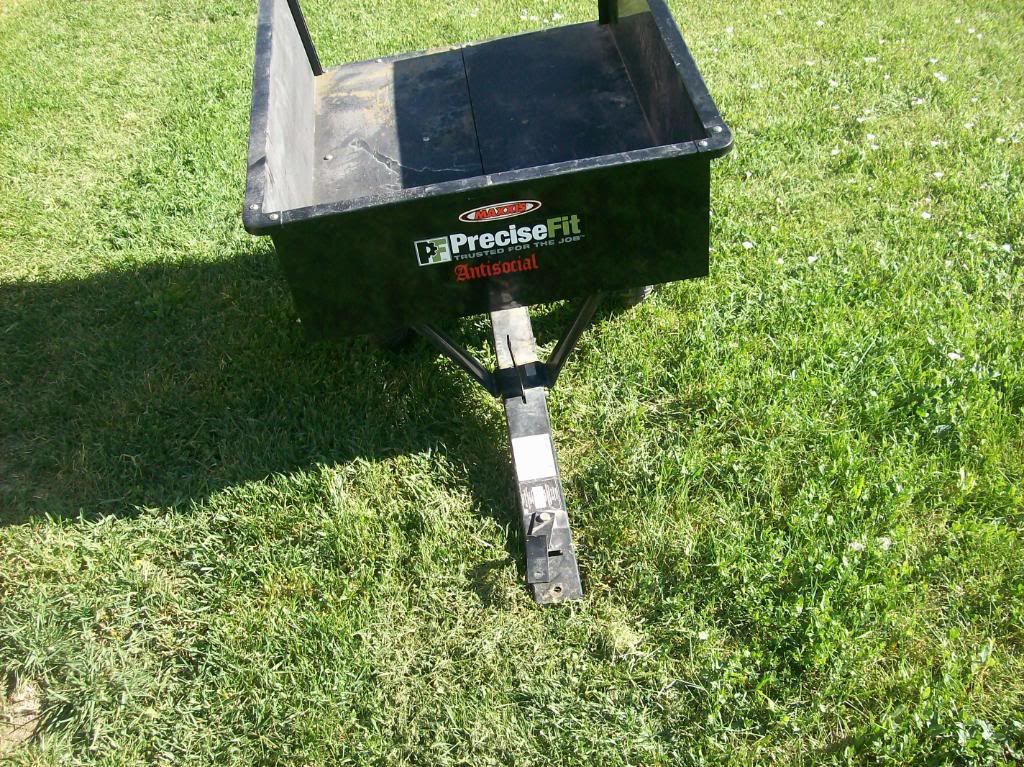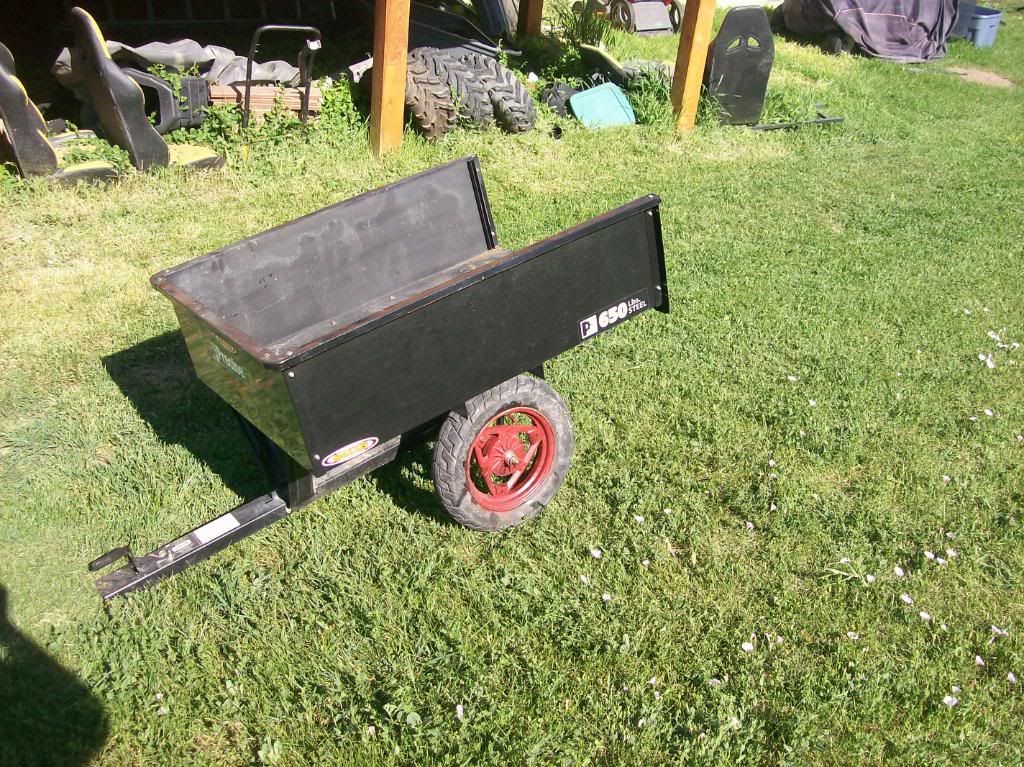 Got to represent ASSC!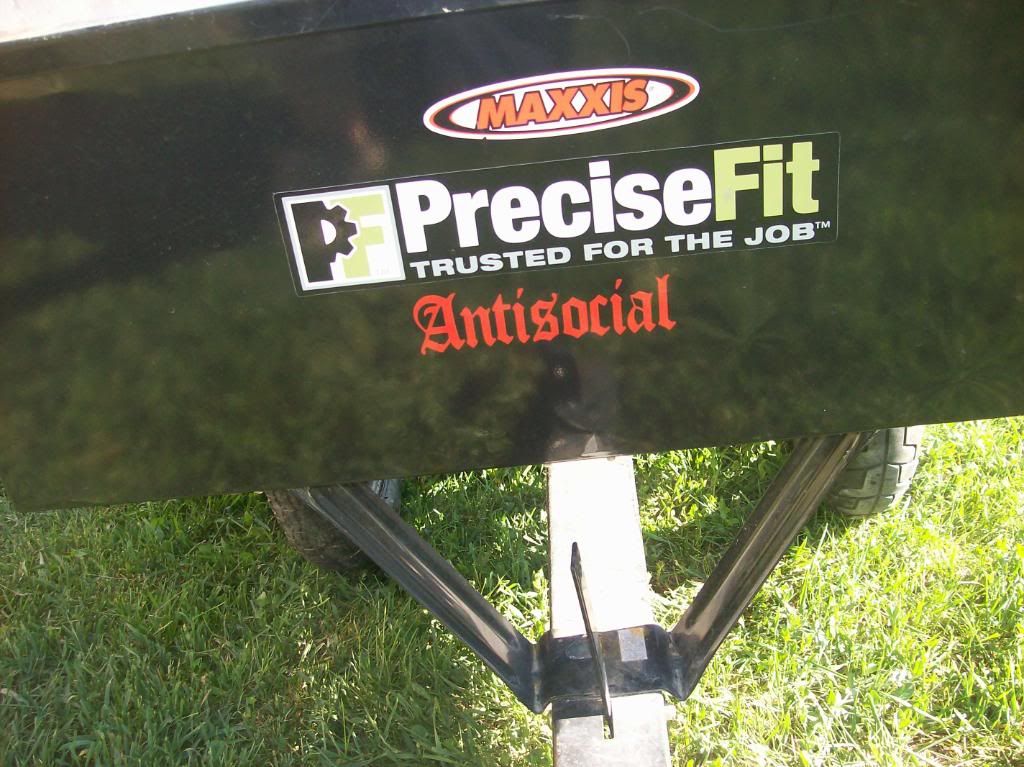 Stock tire (5")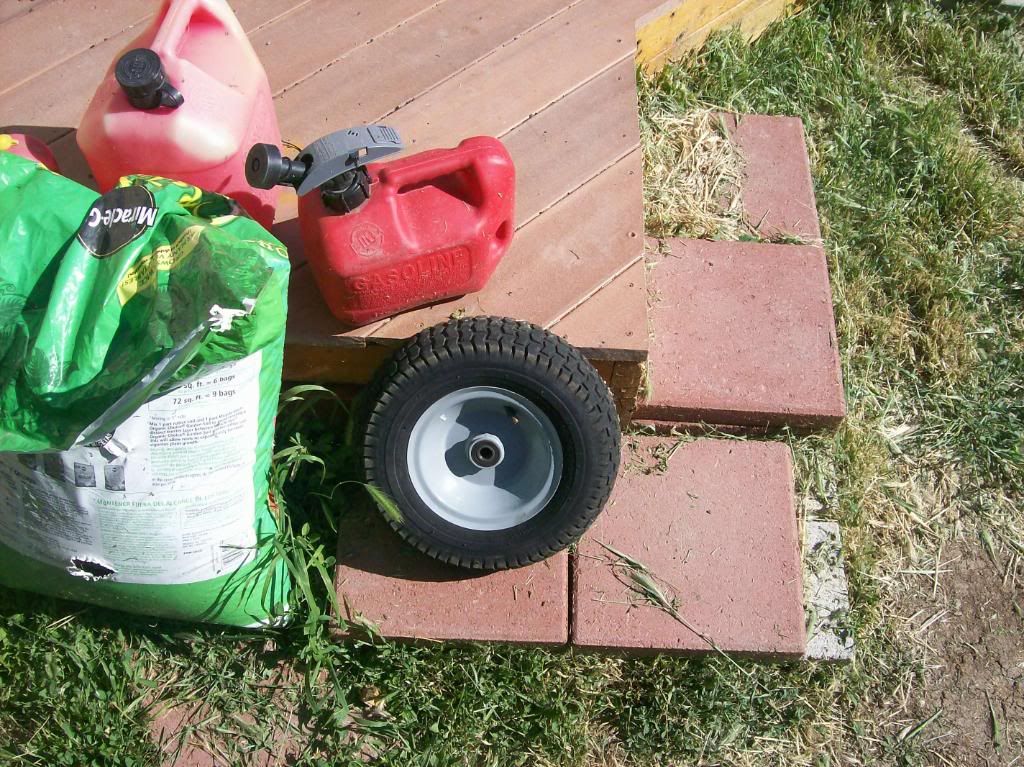 Seine I have no life at all, Im going to mod the trailer.
Plans are:
Trailer lights (maybe)
Running lights
bed-liner
a suspension system (scooter shocks)
work lights in teh bed
maybe a small tool box on the front for some tie downs
and a cooler/fridge set up.
Ill post pics as I go.