Discussion Starter
·
#1
·
I know this was posted somewhere, i just wanted to make it easy for new members to find.
This is how to add a video profile page.
Click on the profile tab at the top of the page.
At the bottom of the page you will see a few links to edit your personal settings.
Click the link that says ultimate profile.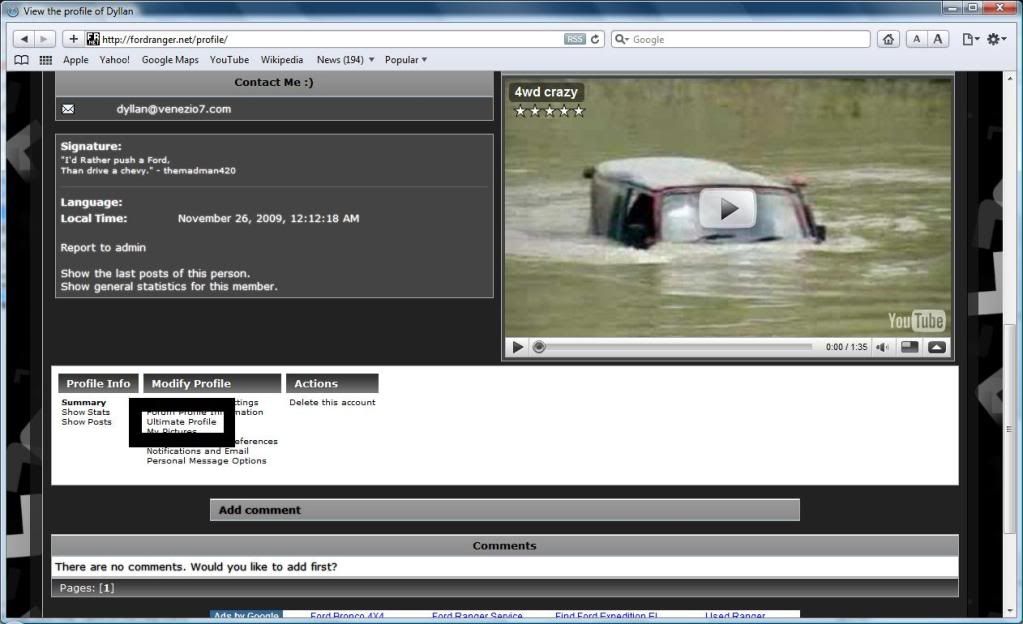 You can change many things from here.
To add a video:
Go to youtube, and select your video.
Click on the link that says embed, copy the whole link into my media located in ultimate profile.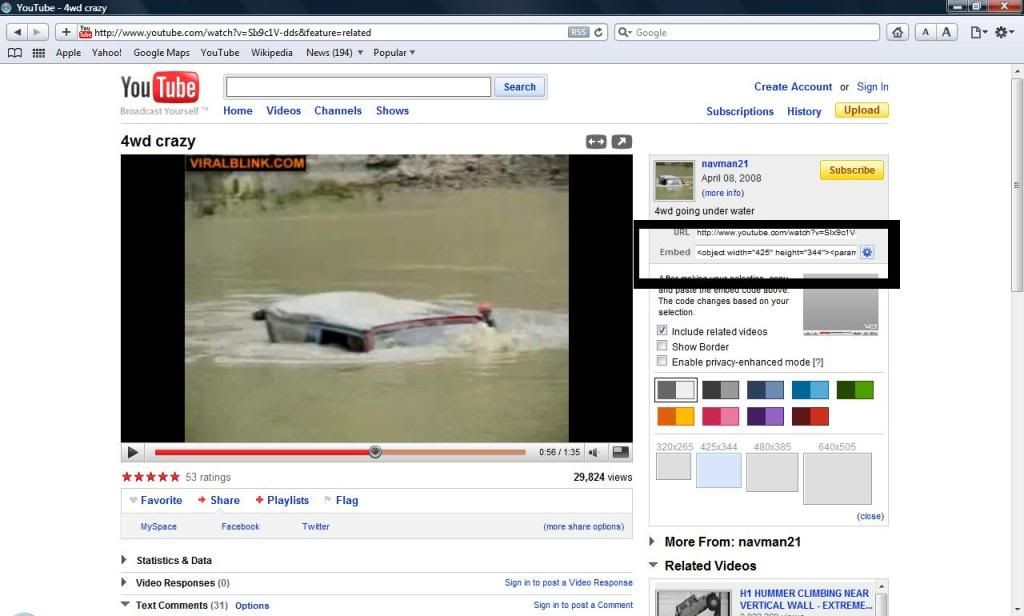 After looking at your profile, if you want to change the size of the video, go back to my media.
You can adjust the size of the video, by changing these.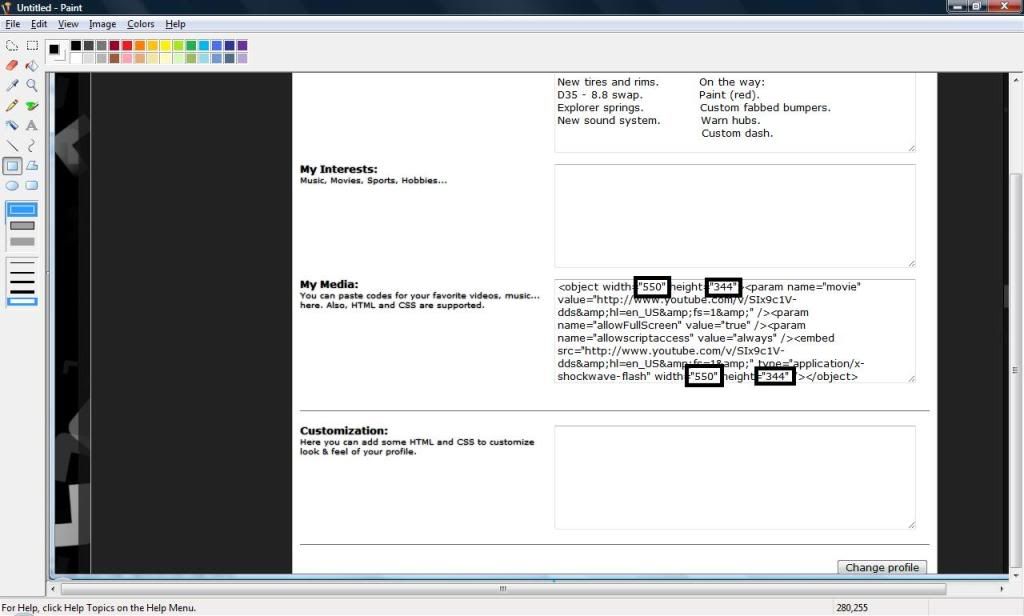 Just change the numbers in quotes, make sure the numbers at the top are the same as the ones at the bottom.
For me the perfect width for the section is 550, and if you change the width to 550, 445 is the perfect proportional height to change it to.
Hope this helps.