Discussion Starter
·
#1
·
so i bought a 86 2.9 4x4 a4ld ranger yesterday. she dont start and needs a cab, other than that she has $1900 worth of new parts
and i already have a 88 2.9 2wd ranger good shape 3"BL
I am going to park both of them side by side in my garden. and strip off both cabs, all gas lines, gas tank, all hoses and lines and everything that can come off the frame. i think im going to leave the motor as it is. im going to sand and paint the frame of the 4x4 and put all the good lines, pump/filters and everything from the 2wd back on the 4x4 and then put the good cab back on the 4x4. i also have a bunch of extra parts ive been saving up which i will get pics of including:
FM145 5spd 4X4 trans
Roll bar
Brush Guard
(possibly) Gen 2 swap parts
3" body lift
245/85/16 Dayton Timberline MudTerrains
CB Radio
Bucket Seats
Doors with the swing open vent window
and most of that should work out all to be my dream truck
im really determined to keep this project going and not back out like most of the time. I will post pics of the progress and the spare parts as soon as i get a chance. the project will probably be starting monday, or as soon as i can bring the new ranger back home to the 2wd ranger and my shed so i can get them side by side and start stripping them.
here is the 2wd that will be donating the cab and lots of other parts: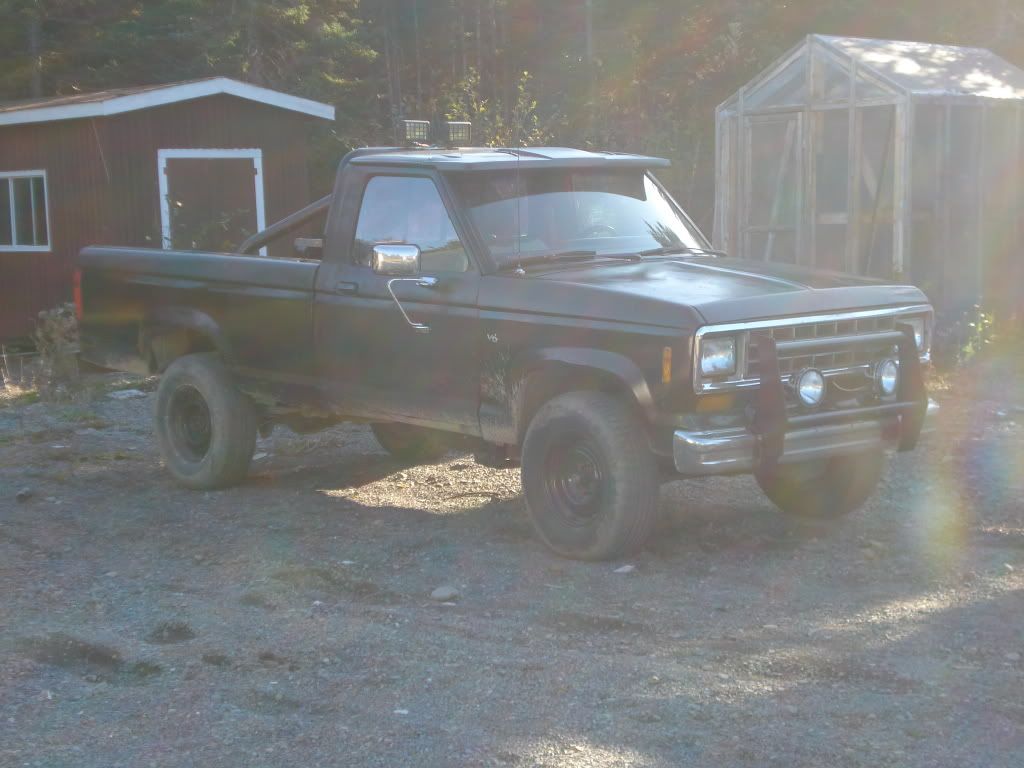 the 4x4: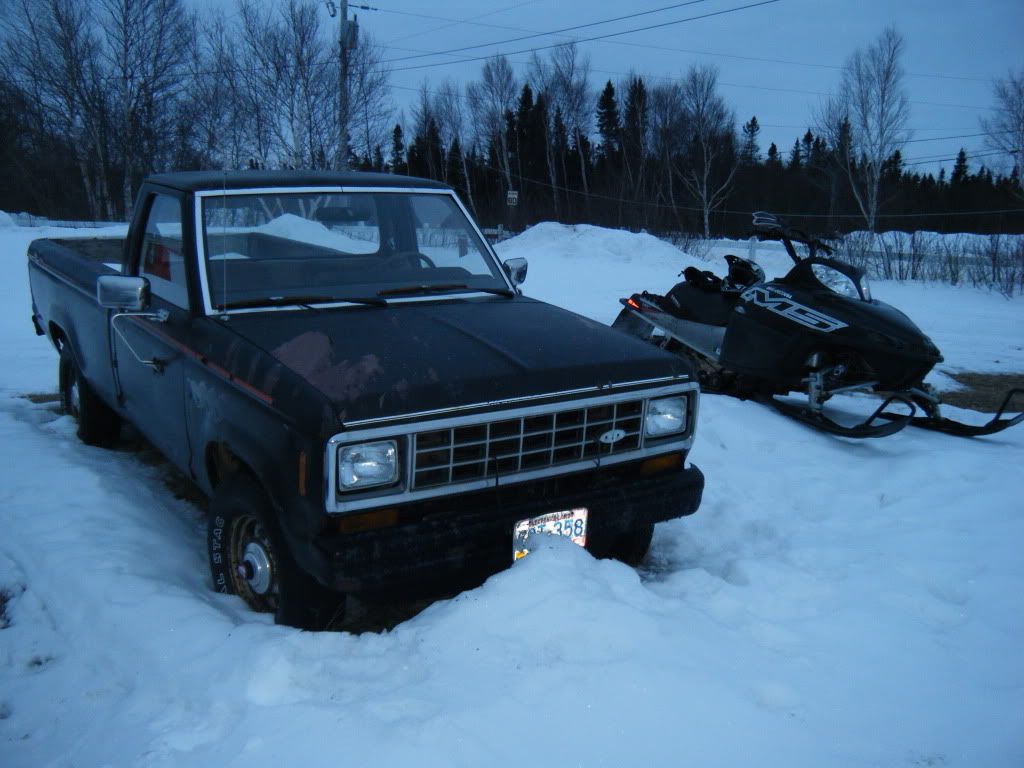 holyfords truck will be a big inspiration: