Discussion Starter
·
#1
·
well this will be a quick post cause i had it all typed up on the laptop an ready to hit submit an thecomputer shut down
so heres the happiest day of my life and this is the spot where i decided and said yes and gave him the cash
last summer i took her home for 300 bucks. the guy let me off with a hundred bucks cause i was only 14 and i only worked on weekends so cash was tight.
i had to drive a hour on the highway to go get her. then wen we got off the highway we had to go in a tight dirt road for 45 mins that a 4x2 wouldnt make it in there and a 4x4 wouldnt make it in there with a trailer on. unless the trailer had a bigass lift kit lol, you probably still wouldnt make it. so I drove the bronco back out of the 45min road to the trailer, which was the best thing of life, then we loaded her up and on my way home
so when i got home, there was only a couple peices of the chrome molding left on the sides of her so i took the rest of it off.
and then cleanded out the interior
then patched a hole in the floor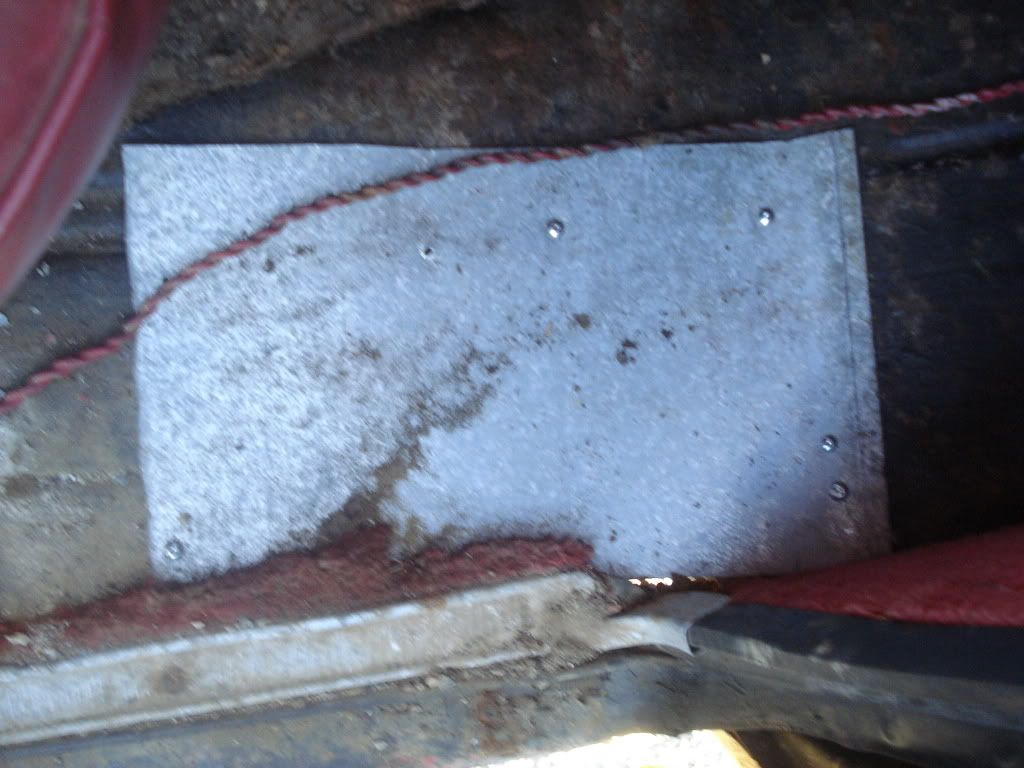 then took some more shots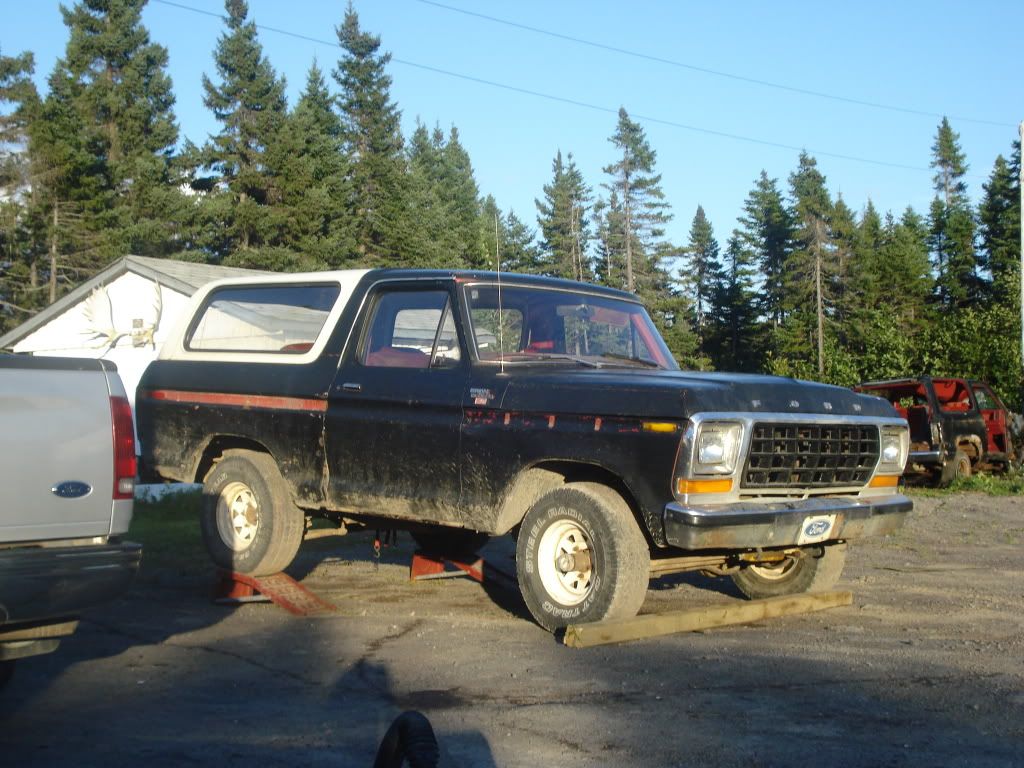 and heres part of my collection
then i decided to drive her over to the familys trucking garage and start some restoring work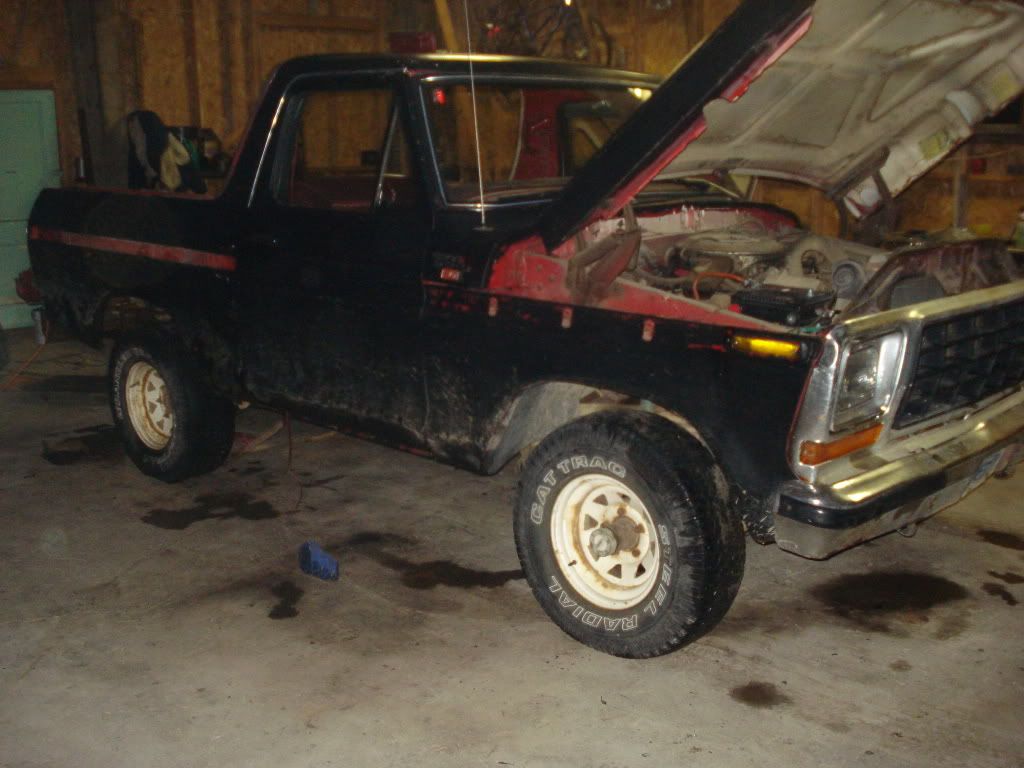 and i found this little problem
one bedside was rusted off and dropped about 2"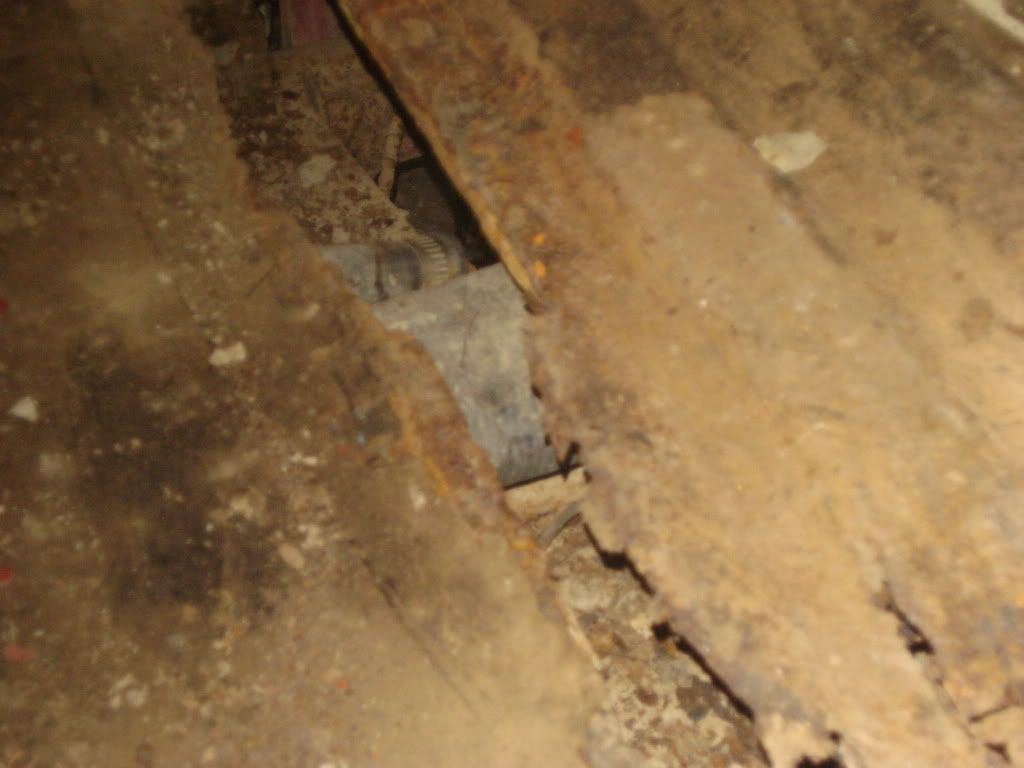 so then i jacked her up and tried welding this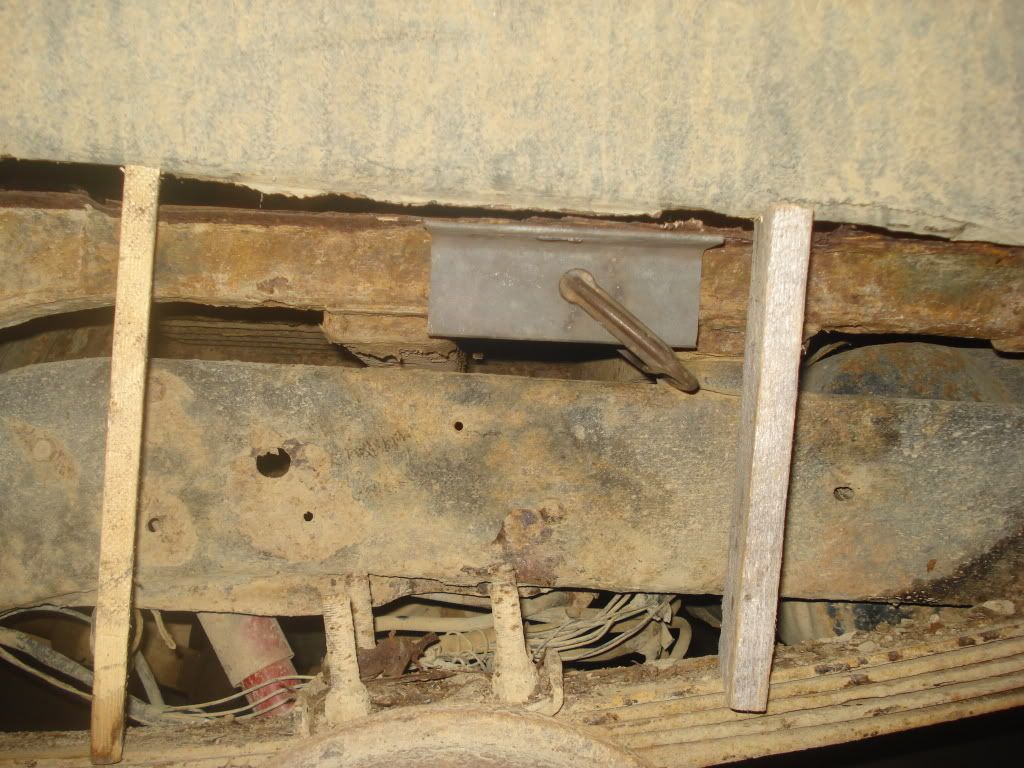 and the metal behind it wasnt good enough to weld, it only welded a small bit
so then i made a giant "L" bracket and bolted to the floor and the beside inside her to keep it stable for a bit while i figure it how to support it then fiberglass it over.
she has a snapped leaf spring. and the cab is pretty much gone.
right now she sits back home in my garden. with bad ground wires or something, [she wont turn over] and waiting for the spring so i can get her running again. i might take the cab off to do some work on the chassis and body if i can get that damn rust fixed on the rear
and ideas on how to repair it and keep it stable? and theres no 79 broncos around here or any broncos for that matter that i could get that peice out of. but i do have a pan from my 86 ranger that i might be able to cut a section out of and bolt it down.